Meet Dr. Brian Duff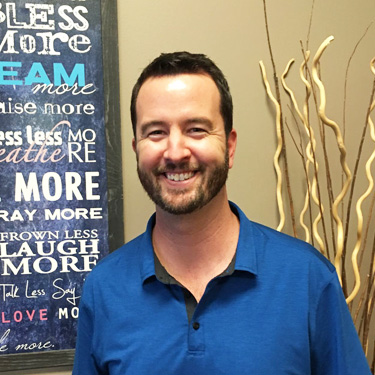 "My parents took my three sisters and I to the chiropractor even though we didn't have any symptoms. They wanted to make sure our spines were checked and monitored on a regular basis versus waiting for a problem to develop." Dr. Duff was particularly in awe of the effects of chiropractic on his mother as her asthma resolved after being under care.
Hearing About Chiropractic's Transformative Effects
Dr. Duff's family chiropractor allowed Dr. Duff to accompany him from room to room to hear about patients' success stories with chiropractic. "I was able to hear what their life was like beforehand and what they were headed toward. The results they experienced with chiropractic were amazing!" Dr. Duff knew then that he would like to have the ability to help people change their life without having to take drugs or injections.
Education and Experience
Thanks to the guidance of Dr. Duff's chiropractor, Dr. Duff attended Palmer College of Chiropractic in Florida and earned his Doctor of Chiropractic. One of his most memorable experiences while in school was working with an outreach clinic where he helped people going through drug rehab. "I wanted to provide support and health for the community. It was fulfilling to see those under care be so much more successful with their rehab. They were able to stay clean with the help of chiropractic care."
Dr. Duff is also certified in the structural correction of the spine. At The Chiropractic Place, he not only adjusts the spine but restores the correct alignment and position. He's also furthered his education by attending many seminars over the years.
CHIROPRACTIC CARE »
Outside the Office
When he's not at the practice, Dr. Duff enjoys spending time with his wife, who is also a chiropractor. They met while attending Palmer. The couple enjoys living a healthy lifestyle together which includes working out, running and playing sports such as basketball.
His sisters, aunts and uncles are also passionate about living the chiropractic lifestyle as they know it's the foundation for helping them live a healthier life.
If you're ready to get on the path toward optimal health, contact us today to book an appointment with Dr. Duff!
---
Chiropractor Minooka | (815) 467-5223